NEWS ARCHIVE 2017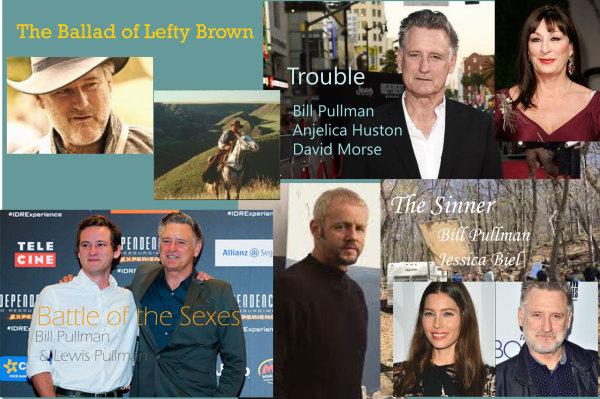 May 31, 2017   LBJ  opens November 10 in the USA. "Bill Pullman will play Ralph Yarborough, the only southern senator to vote for all civil rights bills from 1957 to 1970, including the Civil Rights Act of 1964 and the Voting Rights Act of 1965." ---- Inquirer.net
BILL PULLMAN will be part of a talk at David Lynch's Festival of Disruption, October 14-15 in Los Angeles.
http://www.craveonline.com/…/1270811-david-lynch-revival-co…
June 8, 2017 CORNERSTONE THEATER AWARDS IN LOS ANGELES  Bill & Tamara Pullman will be honored at the awards.

'TROUBLE' starring Bill Pullman and Anjelica Huston will be screened at the SEATTLE INTERNATIONAL FILM FESTIVAL  on June 7.  For screening times and more information:   https://www.siff.net/festival/trouble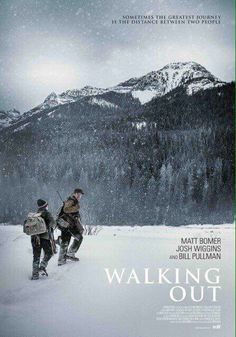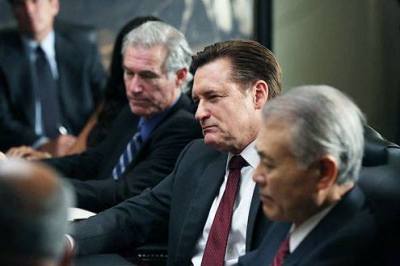 June 6, 2017  'THE SINNER'  is filming in Ditmas Park & other New York locations this week. Read the linked article for the list of street closings.
http://bklyner.com/sinner-filming-ditmas-park-massive-production/

July 31, 2017 
EXCLUSIVE INTERVIEW:
BILL PULLMAN:  "Acting . . It's Never A Done Deal" 
  Read it
HERE
August 2, 2017  'THE SINNER' premieres tonight on USA network at 10pm.

June 5, 2017  Bill and Tamara Pullman will be honored at the Cornerstone Theater Co. on June 8th for their involvement in theater projects in communities
http://www.dailynews.com/arts-and-entertainment/20170604/cornerstone-theater-honors-tamara-and-bill-pullman-for-community-involvement


Bill Pullman was at the WILLIAMSTOWN THEATER FESTIVAL  on  Friday, July 14  for a reading of  "THE FIT"


Bill Pullman took part in a reading of  "The Fit" by Carly Perloff for the Festival's Readings@3 series. In "The Fit": Sakina struggles to find her place in the "boys' club" at a venture capital firm, pinning her hopes on a bold, new idea.

Directed by Davis McCallum
Featuring: Ching Valdes-Aran, Jane Kaczmarek, Nadine Malouf, Bill Pullman, and Johnny Wu.
For more information and reservations: http://wtfestival.org/main-events/fridays3-3/

BILL PULLMAN is interviewed in  'CREATE!' : How Extraordinary People Live to Create And Create to Live  by Ronald Rand.  Barnes & Noble will host a panel discussion of 'CREATE' on July 12, 6-7pm at their Union Square store, 33 E.17th St., New York. http://www.broadwayworld.com/article/Ronald-Rand-to-Host-Panel-for-New-Book-CREATE-at-Barnes-Noble-20170619