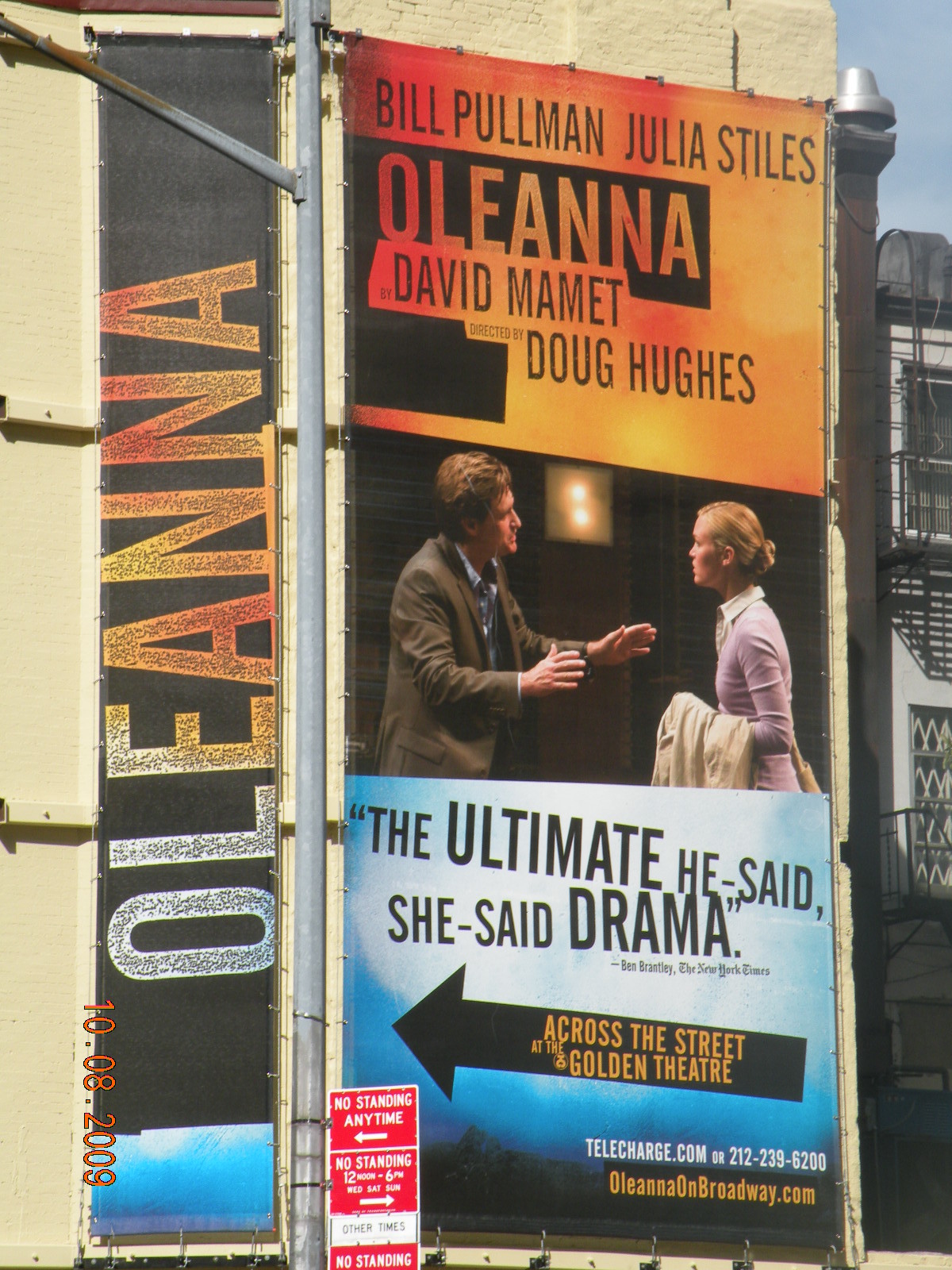 BILL  PULLMAN   JULIA  STILES

                                                                                                          October 11, 2009    --   December 6, 2009

      First Preview:  September 29, 2009

          Total Previews:   15

      Opening Date:  October 11, 2009

      Closing  Date:    December 6, 2009

                  Total Performances:  65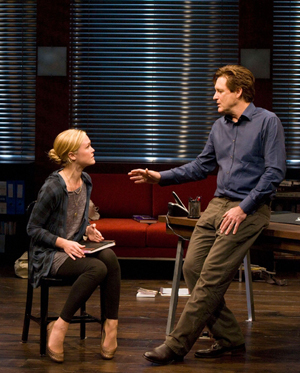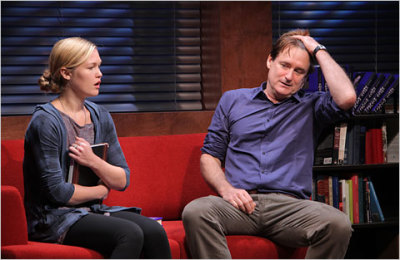 New York  2009

Reviews:
OLEANNA
Oleanna on Broadway: fascinating, shattering and nearby 
Examiner.com review
.
(REVIEW below left)

Psychological panorama of 'Oleanna', Hartford Courant.


NY1 Theater Review: 'Oleanna' - (Video & play clips)


'A bruising 'Oleanna' tackles political correctness' (AP)


'Oleanna' fails to grab you in topical play New York Daily News


'Oleanna' revivial: Just as relevant, provocative now USA Today


He Said, She Said, But What Exactly Happened? NY Times


'Oleanna' : Slash and burn  NY Post


Review: John Simon Bloomberg
'OLEANNA' at the Golden theatre BACKSTAGE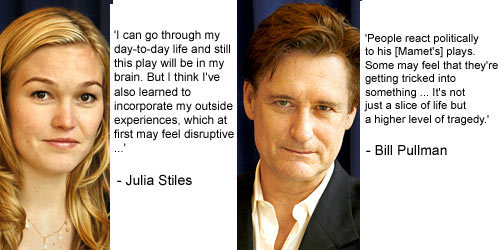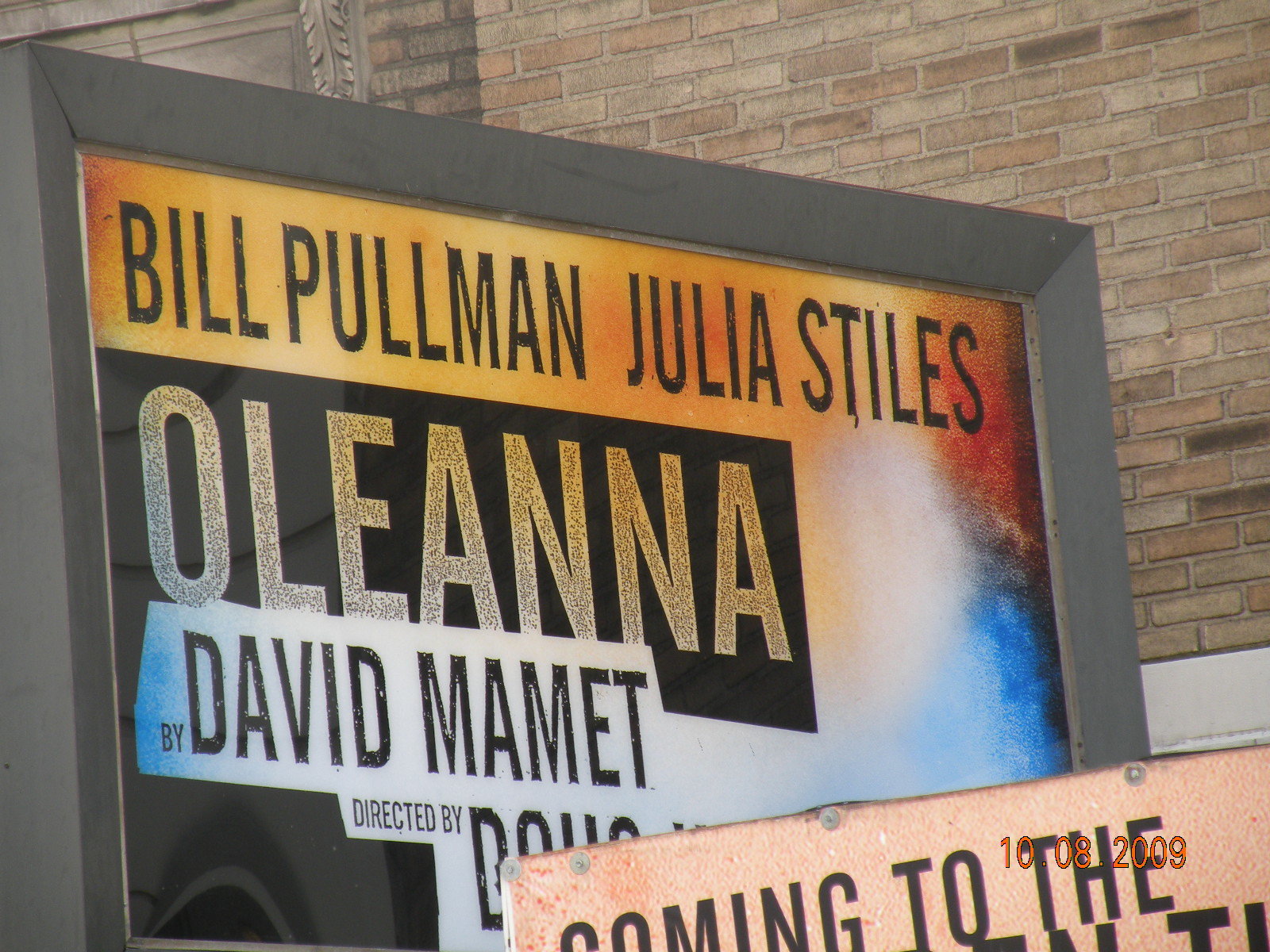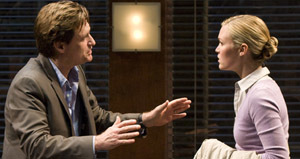 Articles & Pictures: OLEANNA

12-1-09 Exclusive Interview: '
50 classy minutes with Bill Pullman' 
Go to interview

11-02-09 Q & A with Bill Pullman 'Oleanna' star Times Herald-Record.


In my library: Bill Pullman NY Post. Bill Pullman talks about some of his favorite books.


10-26-09 LIVE CHAT with Bill Pullman and Julia Stiles on Tuesday, October 27, 2009 at 9pm.
10-22-09 WNYC Interview with Bill Pullman & Julia Stiles.
Hot for Teacher' : Bill Pullman Interview Time Out New York
Oleanna' on Broadway : what did the critics think? LA Times
'Oleanna' opens on Broadway: Photo Gallery
Playbill on Opening Night: OLEANNA --- Teacher's Petting?